Citizens often focus more on the shame of losing a struggle, people's acceptability, cost of leading a campaign and several other limitations which in turn stop them from not only asking for what they want but also for what they are worth, rather than thinking about the value they could bring, the results they could generate for other citizens, their environment and the economy as a whole. 
Our fears are undoubtedly the biggest barriers to our nation's success. Civil and political rights (which form the original and main part of international human rights) are a class of rights that protect individuals  freedom from infringement by governments, social organizations, and private individuals, they ensure one's ability to participate in the civil and political life of the society and state without discrimination or repression. When dissemination of information, transparency and the essence of people are stifled in democracy, heartbreaking tragedies cannot be ruled out in the lives of the populace.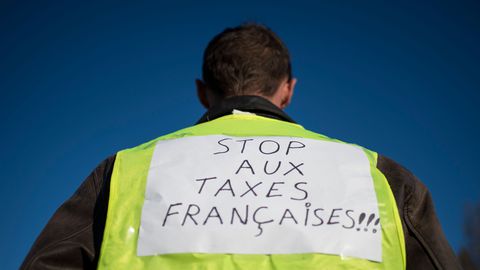 The yellow vests movement or yellow jackets movement which is called "Mouvement des gilets jaunes"   is an autonomous, and mainly political movement fighting for economic justice that started on the streets of  France in 2018. The protest is triggered by an increase in fuel prices, higher standard of living and claims that a disproportionate burden of the government's tax reforms was falling on the working and middle classes, especially in rural and peri-urban areas as described by Alexis Spire (December 2018). "Aux sources de la colère contre l'impôt". Le Monde Diplomatique (in French). Retrieved 18 January 2018.
Critical factors forcing the French in this current tide is so evident in other parts of the world but whether they share the same ideology about it or not, is another nut to crack. For instance, Nigeria is experiencing a perpetual increase in the rate of unemployment, underemployment, austerity measures, crime, insurgency, corruption, failing economy, lack of culture maintenance and breakdown in the educational system among several other factors. Democracy is meant to be a government of the people, by the people and for the people, as spoken by Abraham Lincoln at Gettysburg for which several thousands of people have died across the globe hoping for a better tomorrow.
Although, the wildfire in France has gotten the attention of as many that have eyes and ears but let us not forget that, without a spark there would never be a fire, as for a change to happen, for a cause to be implemented, for a government to feel the need to acknowledge an error and call to account of service; it requires a person, an action, a voice, a determined spirit to liberate the teaming population of complainers.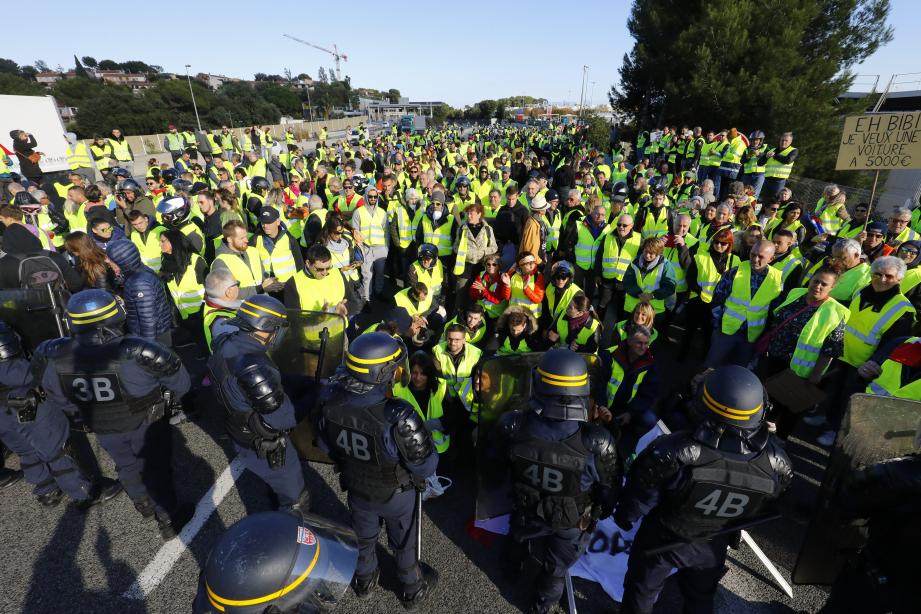 For the French people, it started with a woman who was fed up and decided to start an online petition in May 2018 which significantly got the interest of nearly a million signatures in November 2018. Parallel to this, a Facebook event was created attracting lots of people on Saturday 17th of November leading to the first public demonstration. The unexpected turn of the event caused major roadblocks on the roads and the populist once again restated their disagreement pertaining to the increase in fuel prices, affirming that this was the result of the tax increase. Nevertheless, the yellow jacket movement is not associated with a specific political party or trade union but has spread largely by social media.
France got tired of enduring what can change and are making it known to her government while Nigerians experiencing and surviving through more difficult hurdles fold their arms waiting for a miracle to make the changes even when the whole tertiary education system under ASUU has been shut down for over 2 months. The citizens including elites, learned parents, youth even organizations have been made redundant with slim hope of success at even trying, allowing weariness and fear to crumble their spirit unaware of what is holding them back to strive for greatness and for the love of the country.
Courage is not an absence of fear but realizing that there is something more important. You might want to argue that, where has the protest led France with the rising number of casualties and unnecessary spending by government to restrain the protesters but aside the concessions given by present administration which include: cancellation of fuel tax and six-month moratorium on diesel and petrol price changes, promise that most would see an effective raise in the minimum wage of €100 per month by 2019, announcement that price of electricity blue tariffs would not increase before March 2019, elimination of tax on overtime and end-of-year bonuses. The people now stand as a positive reference and depict hope to the rest of the world making them more conscious of the power of the media, communication and united spirit.
The majority of the yellow vest protesters are from the middle-income group with many saying they struggle to make ends meet at the end of every month. Meanwhile, France stands as one of the world's leading economic powers, possessing large agricultural, industrial and service sectors. The challenge is how the government of France intends to liberate the citizens of the country that is economically situated in the midst of plenty and the envy of others, from living in penury and further maximize the influence of the available resources in the lives of those citizens.
More than any other nation across the globe, events unfolding in France should be a wakeup call for Nigerians to demand their civil rights and for the government not to wait for things to go south leading to social and economic catastrophe. Nigeria economy is built on her foreign policy, natural resources and other sectors such as agriculture, tourism, health, education, mining, petroleum, but corruption has become a norm for the government officials with no love of the country at heart. Nigeria is a middle-income, mixed economy and emerging market with prominent manufacturing, financial, service, communications, technology, and entertainment sectors. It is ranked as the 27th-largest economy in the world in terms of nominal GDP. If all these are true then, the world is awaiting its evidence in the lives of her citizens, the time when a larger percentage of people in their prime either unemployed or underemployed would bask in the glory of the nation's reputation and salute her flag with pride.