In 1903, the Wright brothers invented and flew the first airplane, this was recognized as "the first sustained and controlled heavier-than-air powered flight". 
Why was plane invented?
Airplanes are important because they are capable of transporting parcels as well as people to the other side of the world in less than a day. Airplanes deliver quick supplies to remote locations in emergency situations and restock military operations. Airplanes also improve medical care by quickly moving patients from rural areas to large medical centres and transporting organs to distant locations for transplants. Before the advent of safe and convenient travel by airplane, journeys took much longer and were more difficult. That's why invention of airplanes was considered important.
Now to the main gist….
A plane is simply a means of transportation.
Dear Africans, 24 hours in Ukraine, United States of America, United Kingdom is same as 24hours in Nigeria, Ghana, we only experience time difference, please stop putting pressure on your brothers and sisters in diaspora. Depression is real.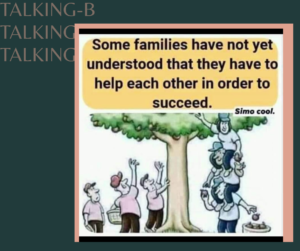 A lot of people commit suicide because every time the family calls from home, they constantly remind them the number of years they have spent away from home. They say things like "you have been away for over 10years, why are you not successful''?
Give people the chance to know themselves and do things at their own pace, the question is 'why are you not also successful in 10years'?
Did you sign a contract with failure?
Mental slavery is worse than physical slavery. Other people that can't handle pressure from home result to doing crimes so as to make quick illegal money.  The risk involved in drug trafficking is extremely high, yet people will not stop trying to move the products, many due to the pressure from home.
Days when people leave their countries without knowledge of where they are going are in the past. You must have a comprehensive knowledge of the country you are planning to move too, immigration pressure is enough to make you contemplate suicide.
The immigration policies are getting tougher by the day everywhere in the world, no country wants to give their own jobs to foreigners anymore.
Please check on the well-being of your people in diaspora, show them love, they pay rent monthly, paying tax is inevitable and bills are huge in an organized environment.
AUTHOR: OBAFEMI OLUGBEMIGA: obafemiolugbemiga@gmail.com