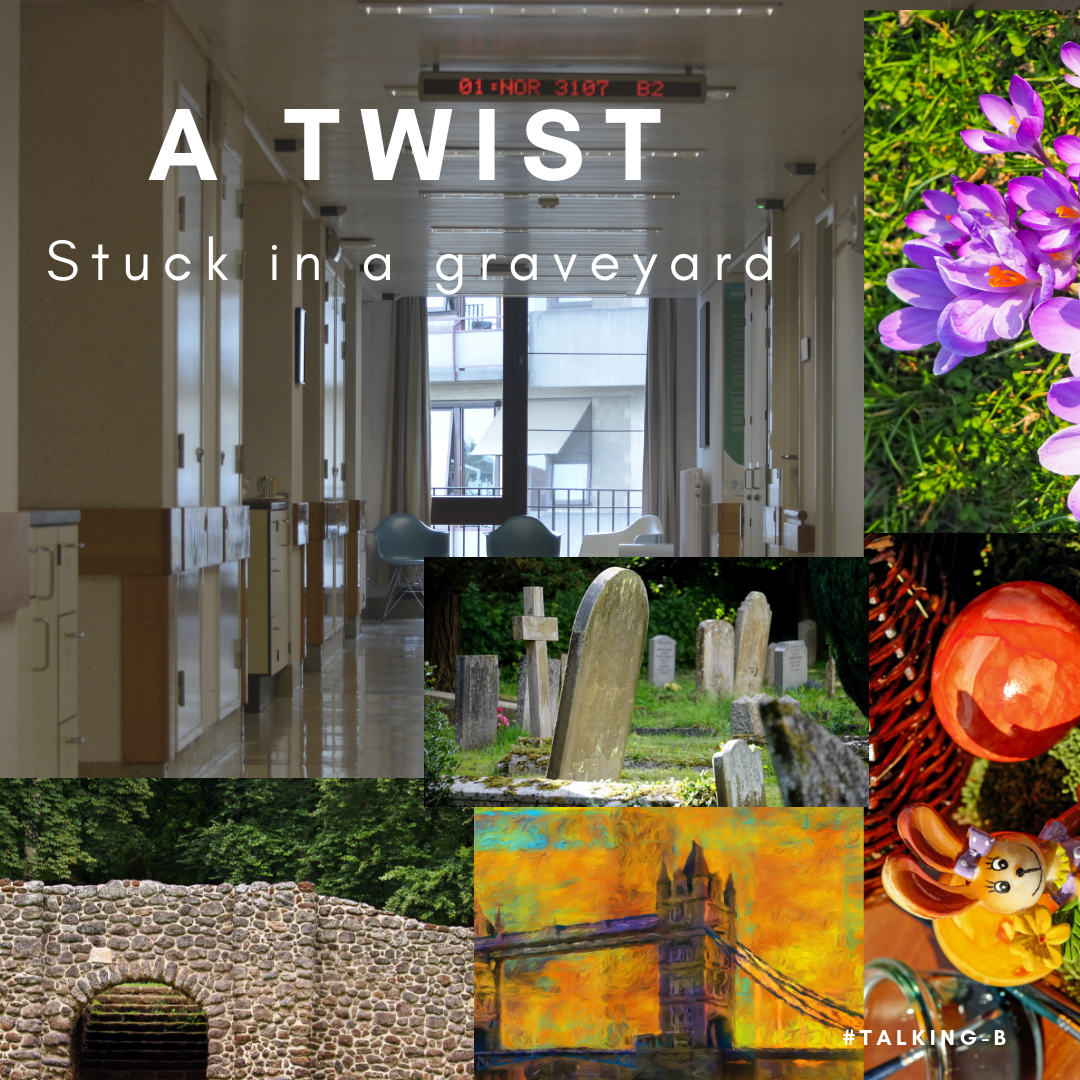 Read the previous episode: A twist: stuck in a graveyard ep 1
Can you feel this? Can you hear me? Please fight, come back to me. Those were the words I heard from afar, I felt pale, and all my body sockets seemed loose. I opened my eyes and they were met with tears from Lillian's eyes (a nurse and a friend) she wasn't on duty, was only there for me; It's not making sense but, I knew I was trapped and on a sick bed. Lillian was sobbing intermittently and finally broke down and cried. At that moment, I knew things had moved from bad to worse but, she saved me the pain of asking as she narrated…
Joel, the only man who posed as a rival because He had an eye for our Damsel without a minute consideration had rushed-in a few minutes after I passed out and that was 'three' days ago. He was overwhelmed with deep sorrow, nobody could hold him back as our Damsel started recovering even though her condition was still hopeless.
He confessed, (holding her hands) I never planned it this way, I'm sorry, I only did it to detach you from your fiancé, I truly love you. I really do but it was foolish of me to send him… he clarified the situation, rushed out and shot himself right in the hospital premise.
Lillian continued, our Damsel finally passed away yesterday and I almost lost you too. I felt a strain in my brain as the pieces were coming together. It wasn't her bidding, it was neither a rape nor a joke. It was simply a set-up but was so perfectly done that it looked so real beyond all doubt. Alas! She wasn't touched, not at all. I should have at least given her a chance, an audience should have listened and should have taken my time. Maybe I should have snubbed instead of sending her out. What if I had kept mute, oh! God! I was blinded by annoyance, disappointment, fury, that I took it as a catastrophe on my "trust". A wound that even time cannot heal.
Today, forty days after your demise, there you lie six feet below the ground while I'm here just on the surface but we are both in a coffin. Yours was handmade with woods and metal ornaments while mine was carved with those words "I can explain, I was doing what you asked me to _ get away" that will never stop tormenting me. She can neither hear nor see me anymore…Even as I am GROUNDED IN THIS GRAVEYARD.
I'M SORRY! HE'S SORRY!! WE ARE SORRY!!!
RIP Rosaline.
The end!!
It's normal if you can place it all together, read the previous episode: A twist: stuck in a graveyard ep 1